Politics aside, how does the Mate 60 Pro fare as a smartphone? Here are our first impressions.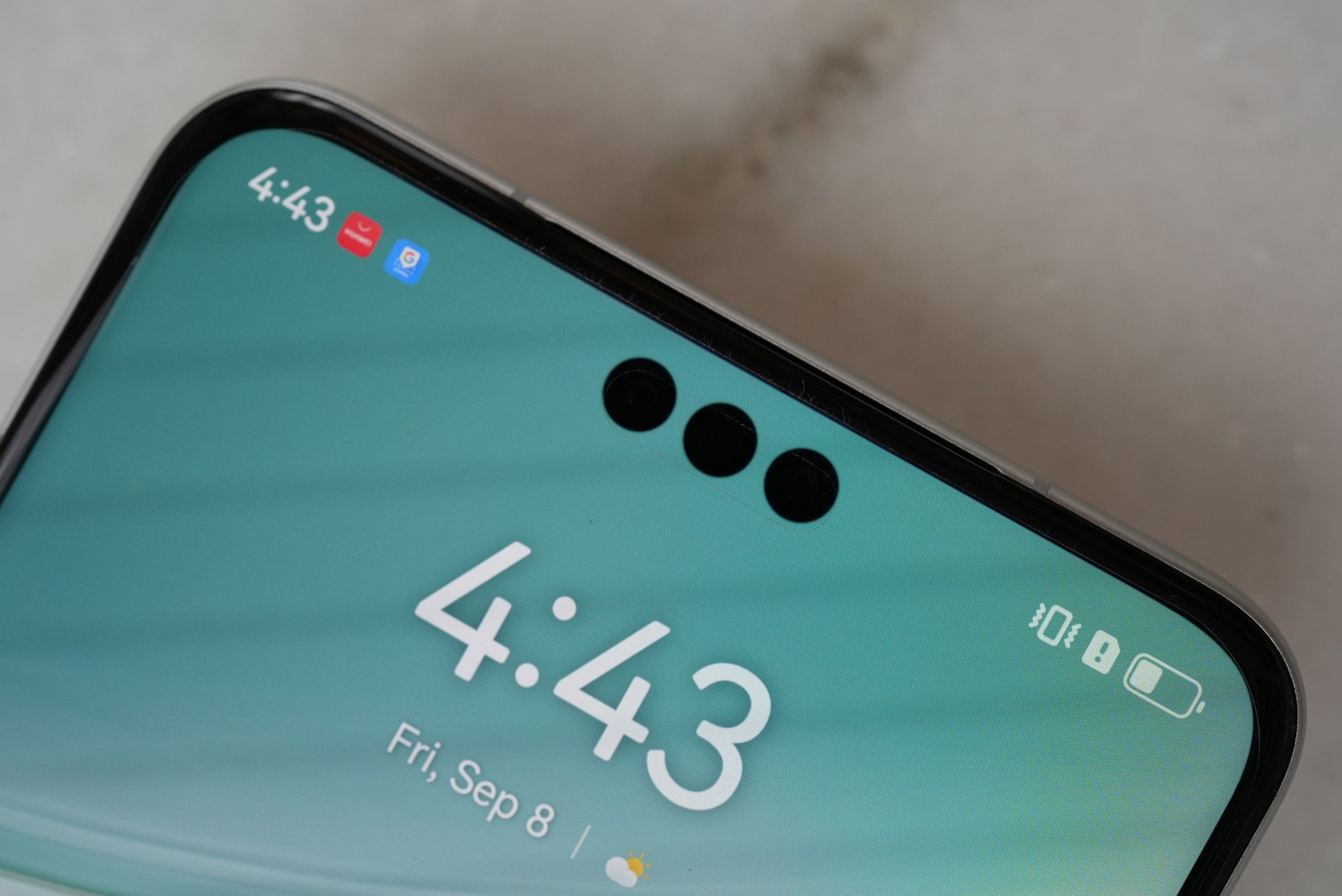 Design and hardware
The Huawei Mate 60 Pro is a typical-looking Android flagship phone, with a 6.8-inch 120Hz OLED display that curves on the sides and has an optical fingerprint scanner underneath; a glass back with a prominent triple-lens camera system housed in a circular array; and an aluminium frame housing the usual buttons and USB-C port.
There are some nice design elements, such as the two-tone finish on the back, and the three holes punched on the front side that house a selfie camera and a 3D face scanner similar to the iPhone's.
There is the usual 12GB of RAM and a 5,000 mAh battery inside, as well as precise haptic vibration motors and excellent stereo speakers. Overall construction is premium, without rough edges or corners, and the device feels comfortable in the hand.
The triple camera system is impressive too, headlined by a 50MP main camera with a physical shutter that allows for a variable aperture between f/1.4 and f/4.0; a typical ultra-wide camera; and a really good telephoto lens that can capture macro shots – which Huawei dubs a "telemacro lens".
The headline-grabbing component is the Kirin 9000S chip, built on 7 nanometre (nm) architecture, with a modem that can connect to 5G networks. The chip performs as it should, even though it's not the most cutting-edge silicon tech right now. More on that below in the performance section.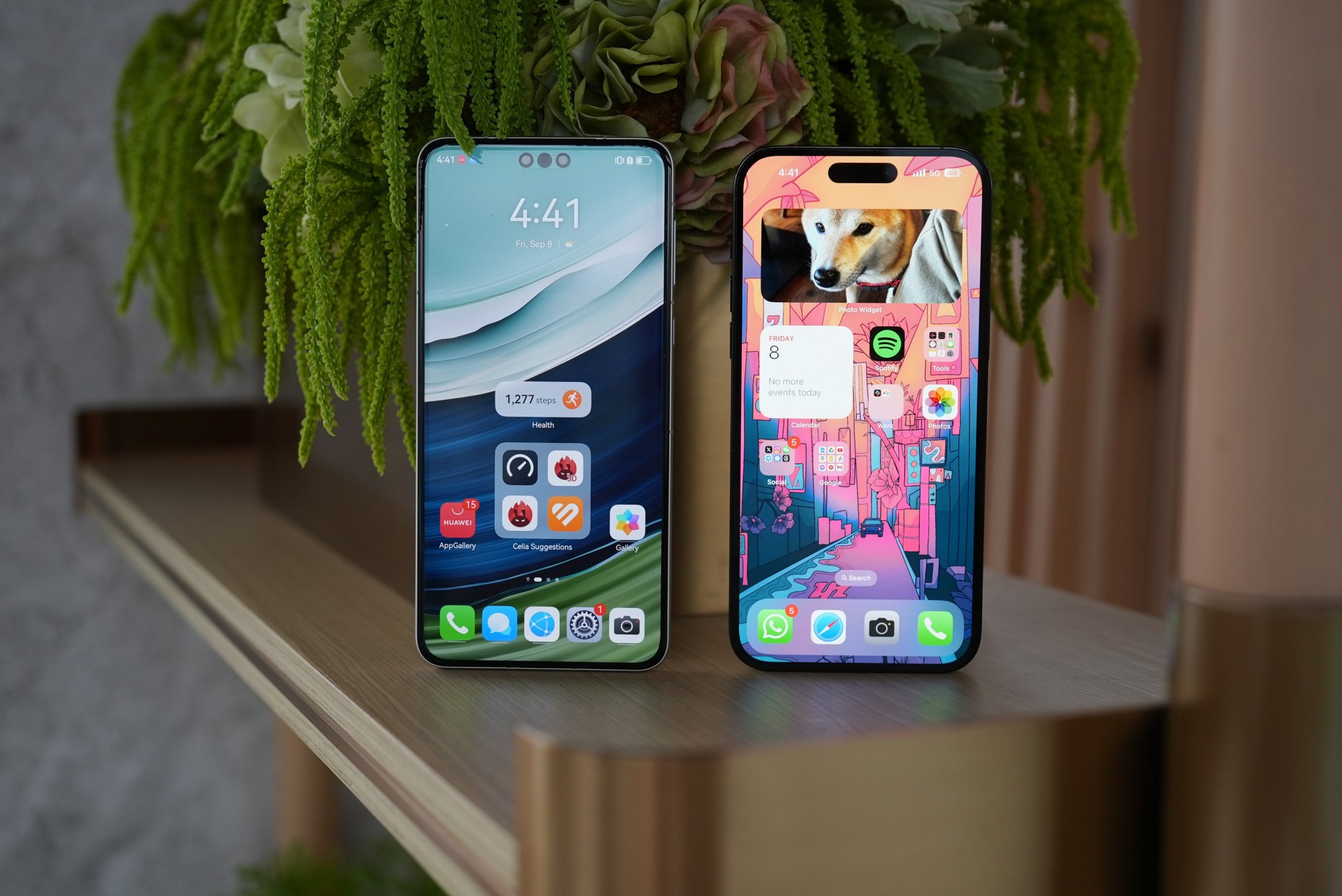 Software and features
The Mate 60 Pro runs HarmonyOS 4, Huawei's self-developed mobile software that, in my opinion, still looks similar to the company's previous EMUI Android skin. This means Android users will be able to navigate the Mate 60 Pro's UI right away without much of a learning curve.
All the basic operations, from the swipe gesture navigation system, to sharing photos or adjusting display brightness, operate in ways very similar to Android devices.
HarmonyOS' selling point is synergy with other products running HarmonyOS, which in China includes a vast variety of devices, including electric vehicles.
While HarmonyOS cannot run Google apps that require Google Mobile Services (Gmail, Google Drive, YouTube, etc), the phone can run the majority of Android apps fine. Facebook, X, Instagram, Spotify and Microsoft Outlook all work.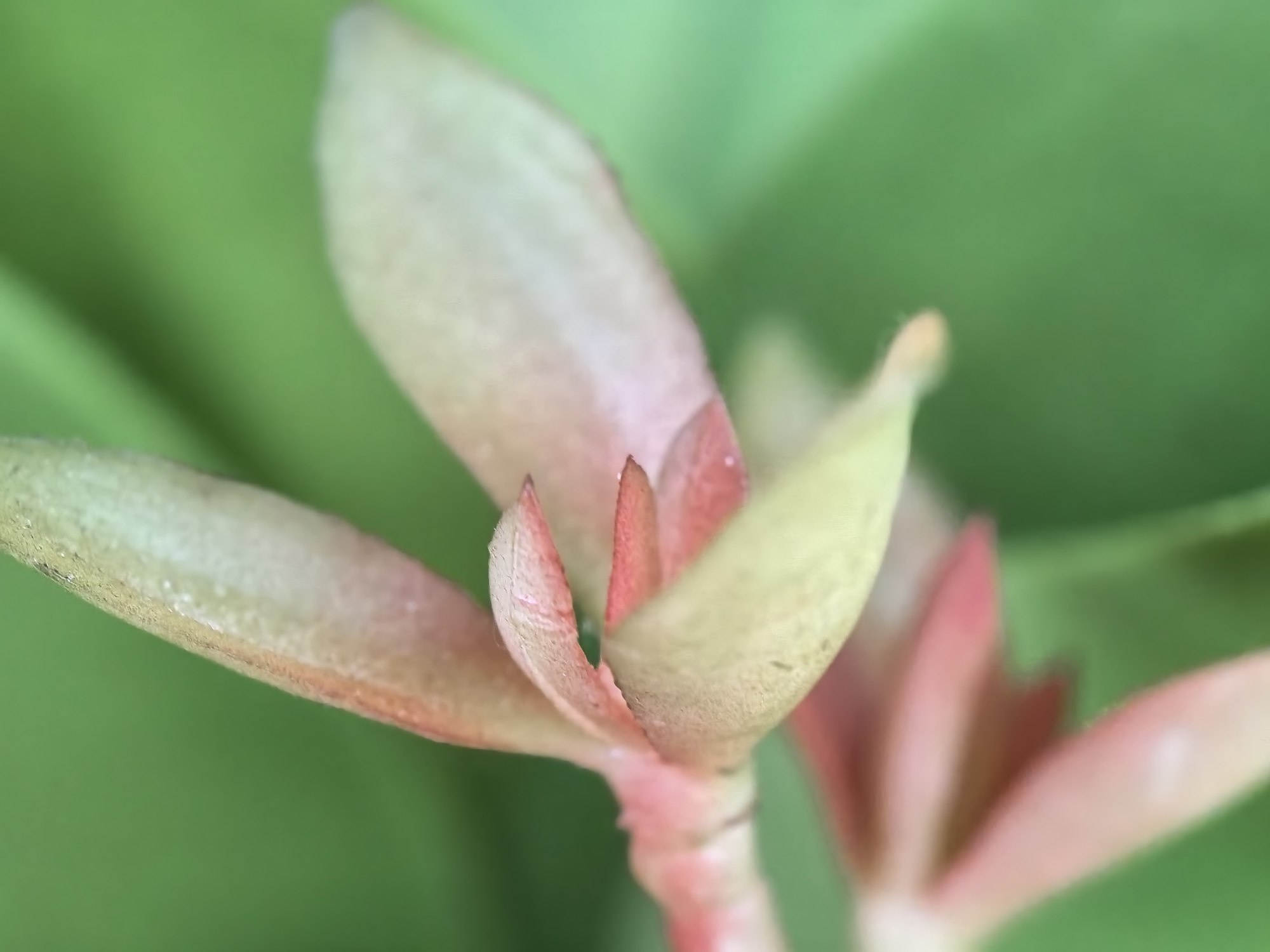 Performance
The Kirin 9000S is a fine performer, allowing the Mate 60 Pro to operate smoothly, but it isn't cutting edge – 7nm is about two generations behind Apple and Qualcomm's silicon, which are on 5nm and 4nm architecture.
In benchmark tests, the Kirin 9000S scores lower than the A15 Bionic chip in the iPhone 14 Pro, as well as the Qualcomm Snapdragon 8 Gen 2 chip powering most Android flagship chips. But the Kirin 9000S takes the win in 5G connectivity.
In various speed tests both I and industry peers conducted, the Kirin 9000S was found to reach peak download speeds of 1Gbps.
And from my testing using China Mobile's 5G network in Hong Kong, the Mate 60 Pro produced slightly faster download speeds than the iPhone 14 Pro Max or Samsung Galaxy Z Fold 5.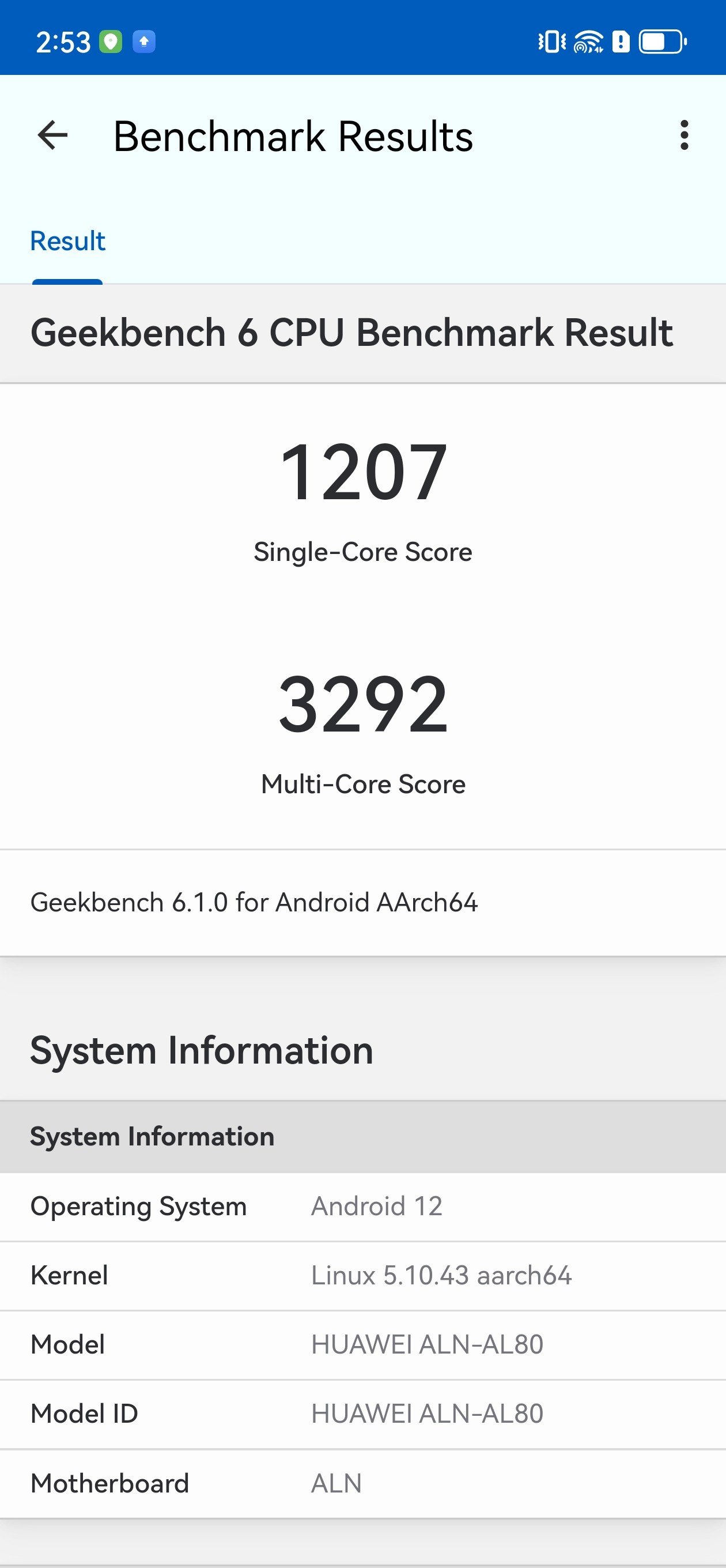 But honestly, I find 5G connectivity to be overrated, as 4G LTE is still plenty fast enough. Instead, what really impressed me with the Mate 60 Pro was, once again, the cameras.
Shooting at a focal length of 90mm with strong bokeh, and with a minimum focus distance of just 10cm, the Mate 60 Pro's telemacro lens is the most versatile camera I've ever seen in a smartphone. When shooting subjects far away, the 90mm produces good depth of field while keeping details sharp. And up close, the lens produces stunning macro photography that no other phone is capable of.
The main camera is also powerful, although the variable aperture doesn't make as big a difference as marketing would suggest. The other cameras are solid too, and every lens has autofocus.
Huawei phones have always had very strong cameras, and this is no exception.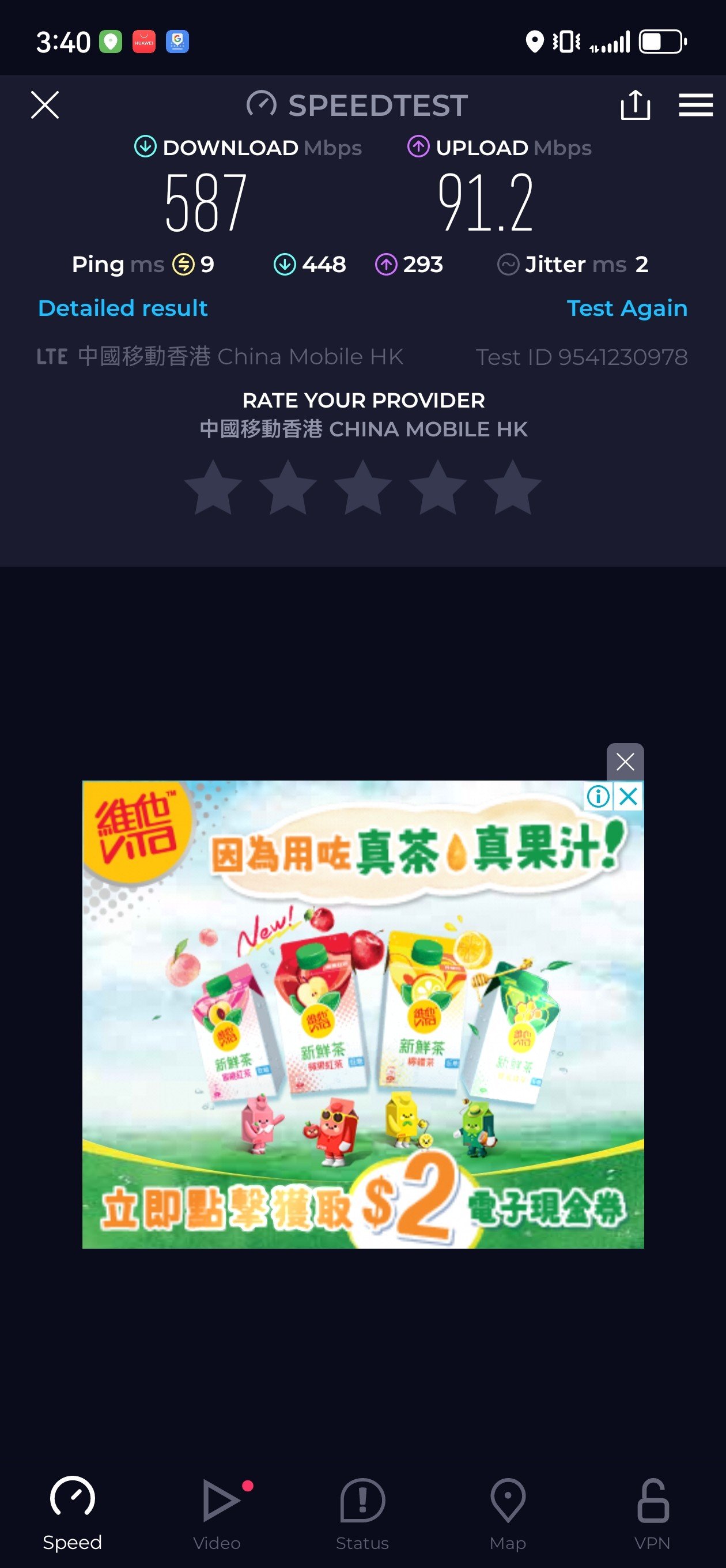 Conclusion
Overall, the Huawei Mate 60 Pro is yet another very well-made phone with top-notch hardware.
Sure, the silicon is technically behind the competition, but considering the circumstances, its mere existence is an achievement.
The phone's inability to run core Google apps means its appeal will be severely limited again, but Huawei is so far selling the phone only in mainland China.