Google's latest Pixel 7 Series showed us how serious the brand was about delivering a great product, with their premium Pixel 7 Pro quickly topping our list as one of the best phones thanks to its impressive specs and intuitive design. The brands latest phones offer an excellent experience no matter what your budget looks like, whether you're after a more cost-effective buy with the budget-friendly Pixel 7a or setting your sights on the flagship Pixel 7. A fact that's even more true thanks to these Google Pixel 7 deals that just showed up.
Even with the imminent reveal of the Google Pixel 8 looming on the horizon, it's hard to pass up on getting one of these awesome phones at their lowest price yet. You'll have your pick of all three options of the Google Pixel 7 on sale right now, and every single one is at its lowest price yet.
Google Pixel 7a
Google's entry-point into the Pixel 7 line, the Pixel 7a offers an all-around performer that doesn't change to game too much from its predecessor, the Google Pixel 6a. While it does feature a few upgrades and enhancements, including a bump to the new Google Tensor G2 processor and 8GB of RAM, the Pixel 7a is surprisingly similar to its predecessor in terms of design and feel. That's not to say the phone is bad by any means, but for some, the $50 price increase between the two may not be worth it. However, drop the PIxel 7a price below the Pixel 6a, and there's absolutely no reason why you'd choose the latter.
Google Pixel 7a
$445 $500 Save $55
While the Pixel 7a may be a bit overpriced at its standard $500 price tag, it's a good phone that delivers what Google does best. It's an intuitive mid-ranged phone that may not earn this price point, but drop it down below the Pixel 6a price and you've got yourself a solid budget-friendly option.
Google Pixel 7
The flagship model of Google's Pixel 7 series offers a bit more of an upgrade over its previous iteration the Pixel 6. Its predecessor was already a pretty stellar phone, but upgrades including the new Google Tensor G2 processor, a sharper 6.3-inch FHD+ OLED display, a host of camera improvements, and better battery life are just the tip of the iceberg when it comes to improvements. What's better, the price is on par with the Pixel 7a, making this deal by far the best value for your money. It's a sizable upgrade over the cheaper option, and quite frankly should be your first choice if you're looking to join the Pixel family.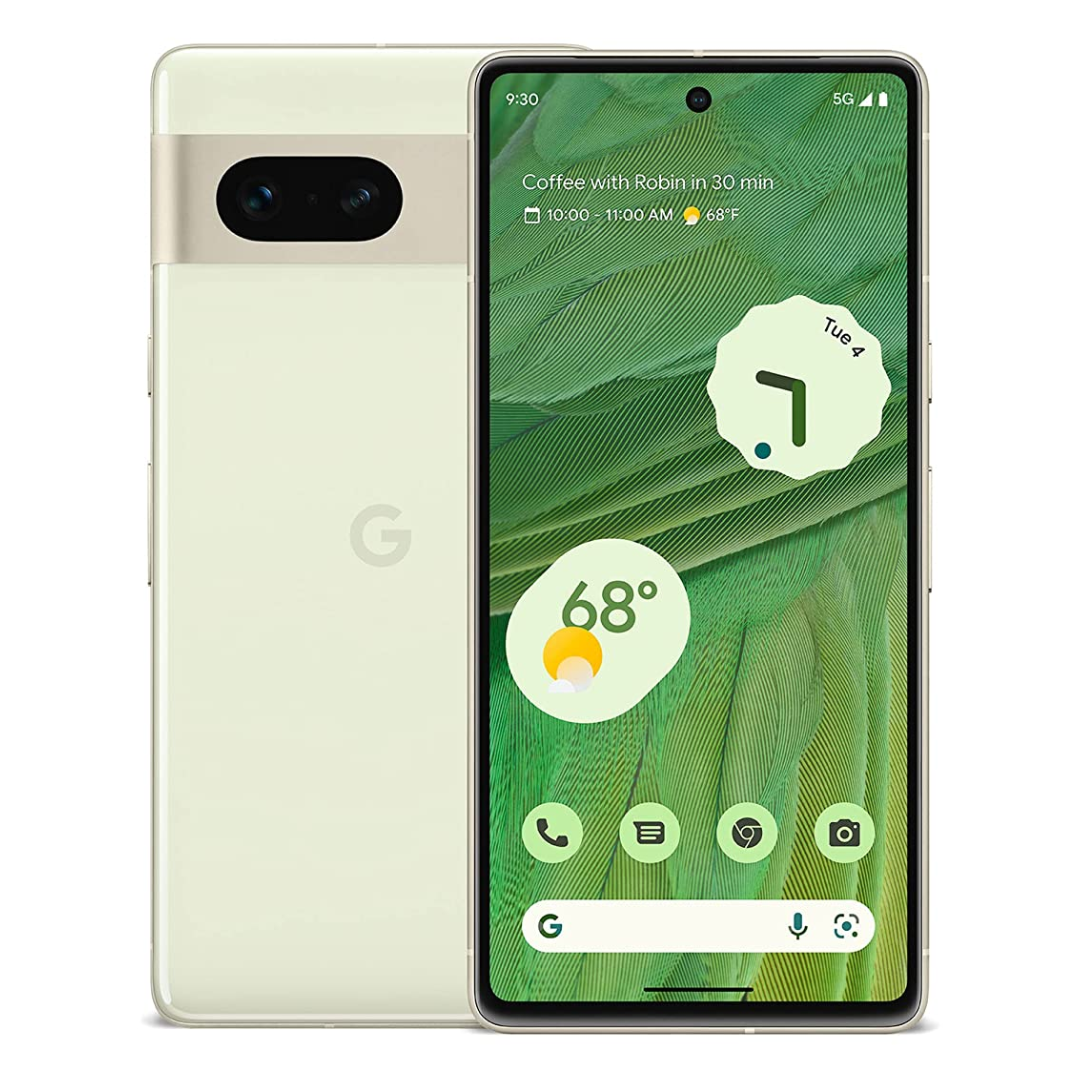 Source: Google
Google Pixel 7
Best value
$450 $600 Save $150
Google's Pixel 7 is one of the top phones available right now thanks to a bevvy of improvements over the previous model. A better screen, improved processor, and enhanced set of cameras are just a few features that make it a great choice. At $150 off, this is an incredible deal that shouldn't be passed up.
Google Pixel 7 Pro
The phablet-sized Pixel 7 Pro may be big, but it delivers one heck of a phone that's packed with features worthy of the normal $900 price tag. Powered by Google's Tensor G2 processor and 12GB of RAM, it features a large 6.7-inch QHD+ AMOLED 120Hz display for a fast and responsive feel, a great set of cameras for professional picture quality, and solid battery life. It does all of this at a cheaper price than competing premium phones on the market already, but take an additional $250 off, and you've got the best Android phone money can buy right now.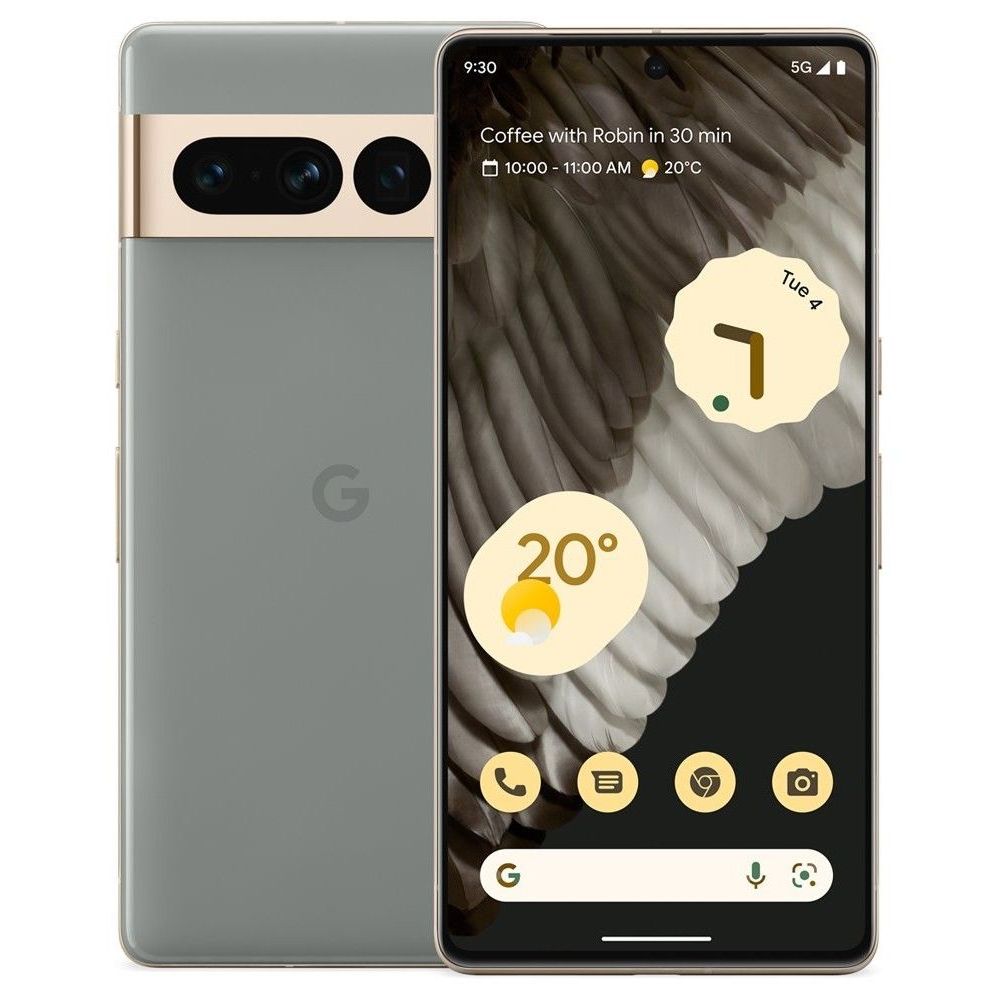 Source: Google
Google Pixel 7 Pro
$650 $900 Save $250
Google's premium Pixel 7 Pro knocks it out of the park with its performance and feature-packed design, and it does it all at a cheaper price than most competitors already. Take another $250 off, and this is by far the best deal you'll find on Google's Pixel phones.
With the Pixel 7 series down to its cheapest price since release, this is the best chance you'll have to get a good deal on Google's phones before the PIxel 8 is announced, and possibly until Black Friday sales show up later this year. However, there's no guarantee we'll see any offers during the holidays, so if you've been waiting for a shot at getting one of these phones on sale, this is the time to buy.