HOW PETER STEINER'S 1993 DRAWING BECAME THE MOST REPRINTED CARTOON IN 'NEW YORKER' HISTORY
By Robert Wilonsky
Google the phrase: "On the Internet, nobody knows you're a dog." There will be no shortage of search results, beginning with the extensive Wikipedia entry cataloging the creation of Peter Steiner's ubiquitous New Yorker cartoon in 1993, its numerous uses throughout pop culture over the past three decades, and its myriad meanings and interpretations since Steiner first put pen to paper. You will also find several news stories about Steiner's cartoon – featuring, natch, two dogs sitting at a computer – among them a 2000 New York Times piece titled "Cartoon Captures Spirit of the Internet" and a 2013 Washington Post anniversary commemoration noting that "as iconic Internet cartoon turns 20, creator Peter Steiner knows the joke rings as relevant as ever."
If you didn't see the cartoon in the July 5, 1993, issue of The New Yorker, surely it has crossed your path since. It is the most reproduced cartoon in the long and distinguished history of the magazine that counted among its cartoonists Peter Arno, James Thurber, Roz Chast, Helen E. Hokinson and Charles Addams. Bill Gates might have been the first to republish it in his 1995 book The Road Ahead – for which Gates paid all of $200 in reprint fees. But that was the first pebble in the avalanche. Seventeen years later, then-Facebook Chief Operating Officer Sheryl Sandberg had the cartoon projected behind her during a headline-grabbing announcement that retailers would soon be barging into feeds once full only of "friends."
And to think: Steiner's cartoon "wasn't about the internet at all," he said just weeks ago. "It was about my sense that I'm getting away with something." Steiner said it was a recent revelation.
At Heritage's request, Steiner and longtime New Yorker cartoonist and cartoon editor Robert Mankoff recently convened to discuss the landmark original cartoon artwork that is among the centerpieces in the October 6 Illustration Art Signature® Auction. Though both have spent decades discussing "On the Internet, Nobody Knows You're a Dog," they'd never done so together – except "maybe at a bar," Mankoff said.
Mankoff asked Steiner what he was getting away with.
"I realized the cartoon is autobiographical and that it's about being an imposter or feeling like an imposter," Steiner said. "I've had several checkered careers, and in every one, I felt like a bit of a fraud. I mean, I think many people have that syndrome, the sense that, yeah, I've got everybody fooled: 'They think I know what I'm doing, and they think I'm good at this.' So for me, this morning, that was a kind of interesting revelation this late in the game."
---
Don't Miss an Issue
Sign up now for Heritage's biweekly Intelligent Collector e-newsletter, filled with auction highlights, expert advice and interviews with top collectors.
---
Steiner drew more than 430 cartoons for The New Yorker, among them some of the magazine's funniest, sharpest, longest-lasting. Before that, he'd drawn for the Saturday Review and National Lampoon; before that, the Oconee Enterprise in Watkinsville, Georgia. He has since become a "stunningly good" writer of spy novels and a painter. Steiner has long joked that no matter his ever-expanding résumé, he will one day be eulogized solely as the guy who drew "On the Internet, Nobody Knows You're a Dog."
"Peter and I have had similar experiences as being defined often by a single cartoon people know," Mankoff said during their recent joint interview. "Peter's done hundreds of cartoons – wonderful cartoons. But people remember a few of your cartoons, so we both know what cartoon will be in our obituaries."
"I guess I can live with that as a headline," Steiner added.
The cartoon didn't make much impact upon its initial publication; like every great New Yorker cartoon, it elicited a grin, a knowing nod, a turned page. Yet Mankoff – who maintains CartoonStock, which handles reprinting and licensing of New Yorker art – noticed requests for it began escalating over the years. People wanted to reprint it in books and magazines; it inevitably turned into T-shirts and coffee cups. For years, Steiner was baffled and amused by the cartoon's popularity; after all, it was just a sketch he did in search of a punchline, one among hundreds of comics drawn, submitted, published, forgotten … well, at least by its creator.
Peter's done hundreds of cartoons – wonderful cartoons. But people remember a few of your cartoons, so we both know what cartoon will be in our obituaries."

–Robert Mankoff, longtime 'New Yorker' cartoonist and cartoon editor
But as has been pointed out repeatedly, the cartoon's mere use of the word "Internet" in 1993 was a significant turning point. It meant the term had entered the vernacular, though we were still using America Online and dial-up modems to spend hours waiting on single images to transmit and download. And even then, the internet remained elusive to some: Indeed, only one year after the cartoon's publication, Bryant Gumbel still asked his Today show colleagues, "What is internet?"
Adam Clayton Powell III, the current executive director of the USC Election Cybersecurity Initiative, told Glenn Fleishman in The Times in 2000 that "the cartoon was the perfect one-line summary printed at just the right moment."
The cartoon inspired a play: Alan Perkins' 1995 dramedy Nobody Knows I'm a Dog, which the playwright said is about six people who communicate over the Web. "The play explores the notion that though people try to manufacture fantasy personas in cyberspace," he once wrote, "their real personality eventually comes through."
It was even parodied in The New Yorker, where, in 2014, Teddy Wayne wrote the piece "On the Internet, Nobody Knows You're a Human Who's Turned Into a Dog."
"If you publish a book about communications, if you publish a book about the internet, if you publish a book about anything related to the internet, if you don't include the cartoon, people think you haven't done your homework," Steiner said. "So I think a lot of people publish the cartoon just out of obligation."
He was joking because Steiner doesn't take himself or his work too seriously. Yet the cartoon continues to resonate, even as anonymity evolves – or disappears altogether – in cyberspace. As Fleishman wrote 13 years after his original story, the cartoon's punchline still resonated, this time as irony: "On the Internet, everybody knows we're on a short leash."
"I would think many people who know of this cartoon have no idea that it appeared in The New Yorker," Mankoff says. "Its resonance in the culture remains. …  I mean, you could look at the cartoon in one way: that in a surveillance state, everybody knows who you are. On the other hand, to combat surveillance, there are all these avatars and façades and layers of disguise. It's really an amazing cartoon in that it transcends The New Yorker."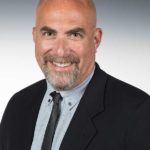 ROBERT WILONSKY is a staff writer at Intelligent Collector.