Dog owners have puzzled people around the world this week by sharing photos and asking people to find her dog.
A seven-month-old Irish Setter Charlie's photo taken by Madison Carter in Perth, Western Australia, confused viewers.
Carter said Newsweek: "It's fall and winter here. Deciduous trees that shed leaves line the paths during this time. The park is maintained weekly and wiped out into huge mountains to keep the grass clean.
"Charlie was born in the summer, so it's the first time to experience autumn and the accompanying weather. I take him to our top park, see the leaves and enjoy playing in the mountains. I wanted to see if I was there. Of course he did. "
After playing with the ball in the park, when Carter and her mom had to look twice to confirm their whereabouts, Charlie rested in a mountain of leaves and of a cleverly camouflaged puppy. I took a picture quickly.
The American Kennel Club recognized the Irish Setter as a breed in 1878 and is today ranked as the 77th most popular dog breed in the United States, famous for its sweet and active personality. The Irish Setter's signature mahogany coat is the perfect tone. It blends easily with the fallen leaves.
Carter shared a popular image Facebook In the group Dogspotting and Caption: "Spottolevel: advanced", users were surprised at how well the dog was hidden. "It's a chameleon, not a dog," joked a Facebook user. While another person is writing: "Get me old! A good hidden dog spot".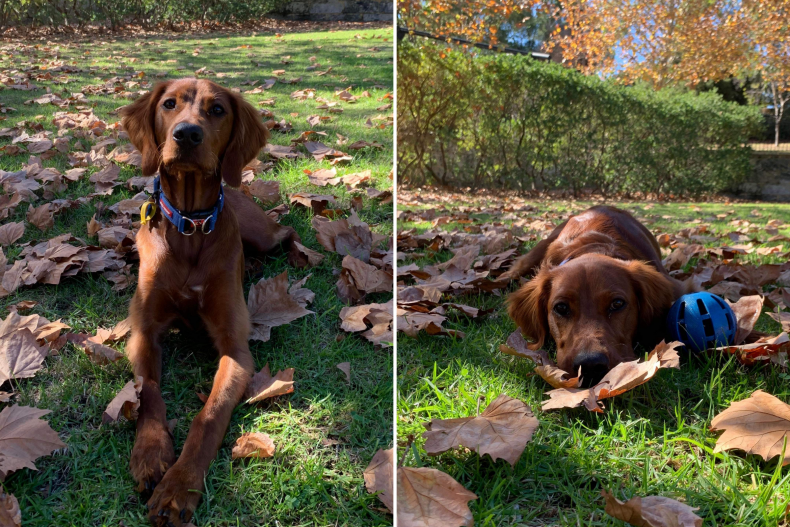 Little Dog Tips, a pet advice site, suggests that many dogs like to play hide-and-seek. Especially when the owner gets caught in hide-and-seek. "This is a very special bond experience. It tells us that having a dog near you is rewarding. I love seeing dogs looking for you from hiding places. They It's amazing that he learns the game and starts searching the area. You've been there before. "
Surprised by the number of people struggling to find Charlie, Carter said Newsweek: "I think Facebook makes photos worse and harder to find, but I didn't expect so many people to try to find him."
Carter and Charlie, who are now experiencing a lot of first encounters with young puppies, are about to take on a walking challenge with the aim of walking 100 km (60 miles) in June to help the Australian Red Cross. increase.
"They're exciting the game," another commenter said in response to a photo of a hidden puppy. While another user simply wrote "Good camouflage!".
Another last month Hidden pets swept the internet When I saw a cat hiding in a chainsaw at a South Carolina store. Emma the cat was finally discovered by an internet user who joked, "A cat with a chainsaw, that's all we need."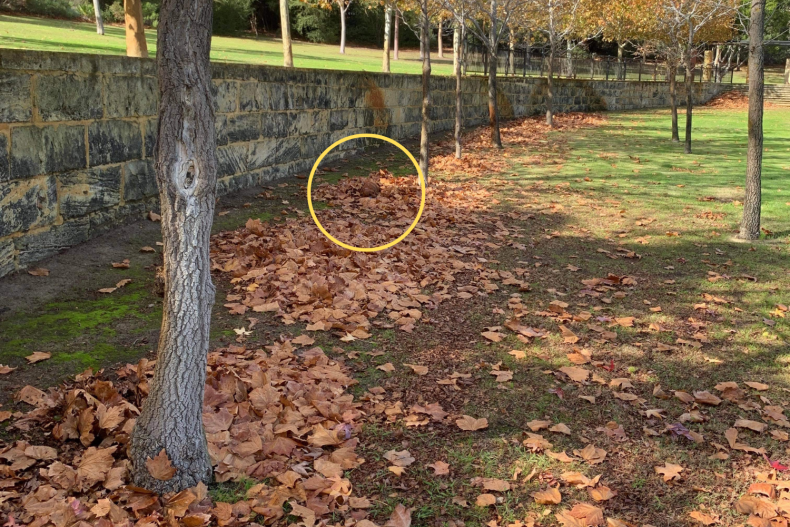 Do you have any funny and adorable videos or photos of your pet you would like to share? I want to see the best!Please send them to [email protected] And they may appear on our site.