Back in June, Apple previewed watchOS 10, along with iOS 17, iPadOS 17, and macOS Sonoma. This time around, the biggest visual changes revolve around the Apple Watch, as the Cupertino firm completely overhauled the operating system. It also introduced some other handy features that further supercharge the company's wearables. And now that we've had our hands on the watchOS 10 beta for around three months, it's time to reveal what this update is all about through our dedicated review. In a nutshell, watchOS 10 makes using the Apple Watch day-to-day less mundane, thanks to a slew of colorful interfaces that make the OS and its apps more engaging.
New features, additions, and changes
Redesigned interface
The most notable change in watchOS 10 is the completely redesigned system apps. Prior to this release, most built-in applications relied on black backgrounds and condensed information that lack color and engaging visuals. watchOS 10 changes that. Each app now has its own personality, along with a unique palette and relevant interfaces. Though, this also has a drawback, since now the information is scattered across more pages, requiring you to scroll more often — instead of reading everything on a single page.
I have to say that despite the designed interface being a mostly visual change that serves no practical purpose, it has improved the overall Apple Watch experience. On watchOS 9 and earlier releases, the UI was too dark and dull, making the wearable less engaging and fun to use. Now, with the latest changes, I feel like I'm using mini iPhone apps with their dedicated looks, rather than just dense information skeletons.
Smart Stack
With watchOS 10, widgets on the Apple Watch are back! They now live right under the watch face, and you can reveal them by rotating the Digital Crown. Of course, you can insert, delete, or re-order widgets based on your preference, allowing you to reveal timely information with a quick rotation.
This is one of the new features I really appreciate since I can quickly check my Activity Rings without cluttering my watch face with a Fitness complication. Similarly, I no longer keep a Weather complication on my watch face and scroll through the Smart Stack when I need to check the forecast. This enables me to rely on a simple watch face that just shows the time in a large font.
Prior to this update, I would rely on more complex watch faces that support numerous complications. This would sacrifice my Apple Watch's minimalist look for the sake of quickly accessing timely information. Now, we can rely on simple, more elegant faces, and hide the data we care about in the Smart Stack's widgets.
Overhauled controls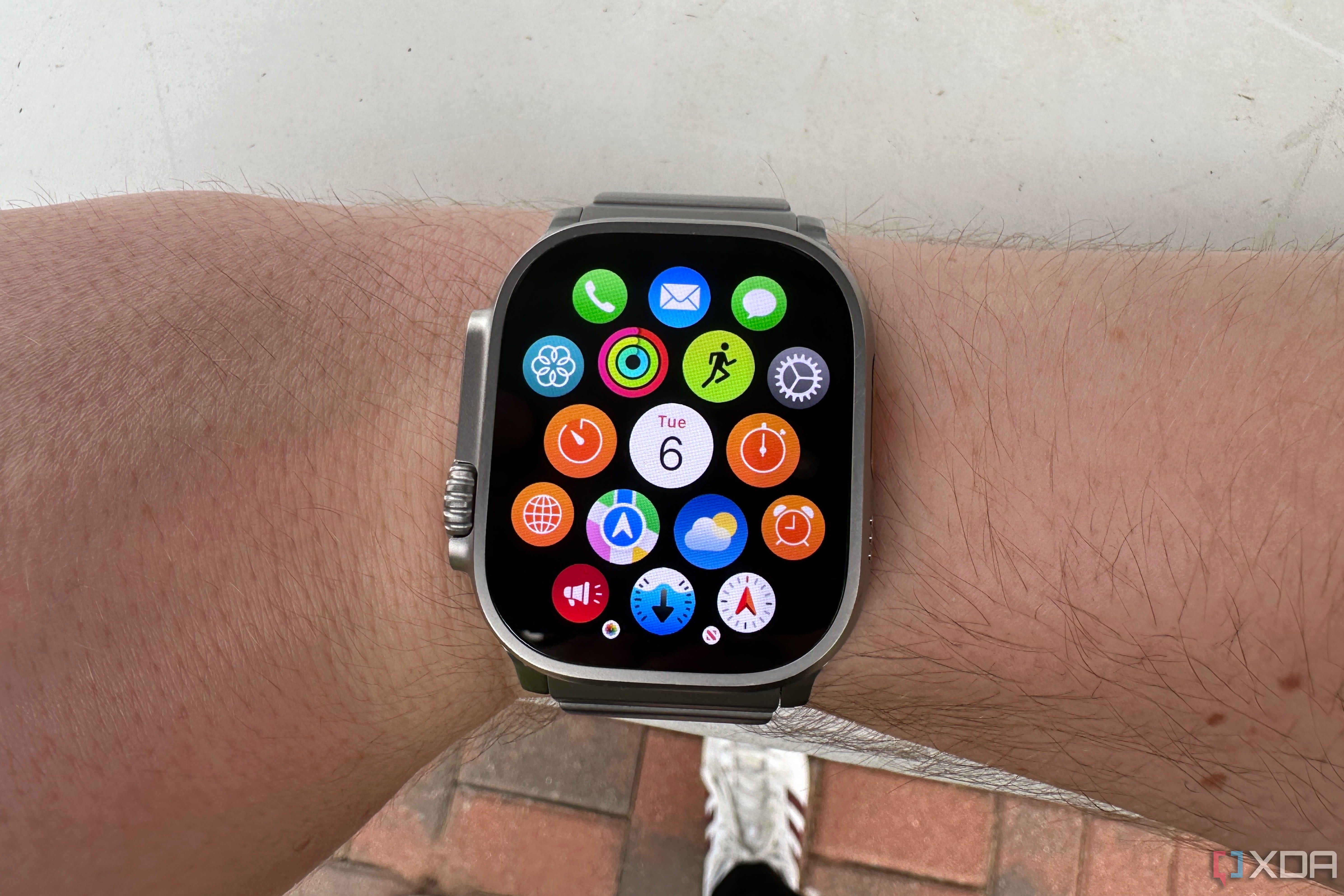 Photo: Brady Snyder
So now that swiping from the bottom or rotating the Digital Crown reveals the Smart Stack, the Control Center on watchOS 10 has a new home. To access it, you now click the side button. But the side button used to reveal recently opened apps. So, to do so, you now have to double-click the Digital Crown.
We know it all sounds very confusing, but worry not. We've prepared a comprehensive guide on watchOS 10 navigation, including physical buttons and software gestures. It took me a few days to personally adjust to the new controls, but now they've all become intuitive to use. So it should all make sense to you within days of use, and your muscle memory will likely adapt to it in no time.
New watch faces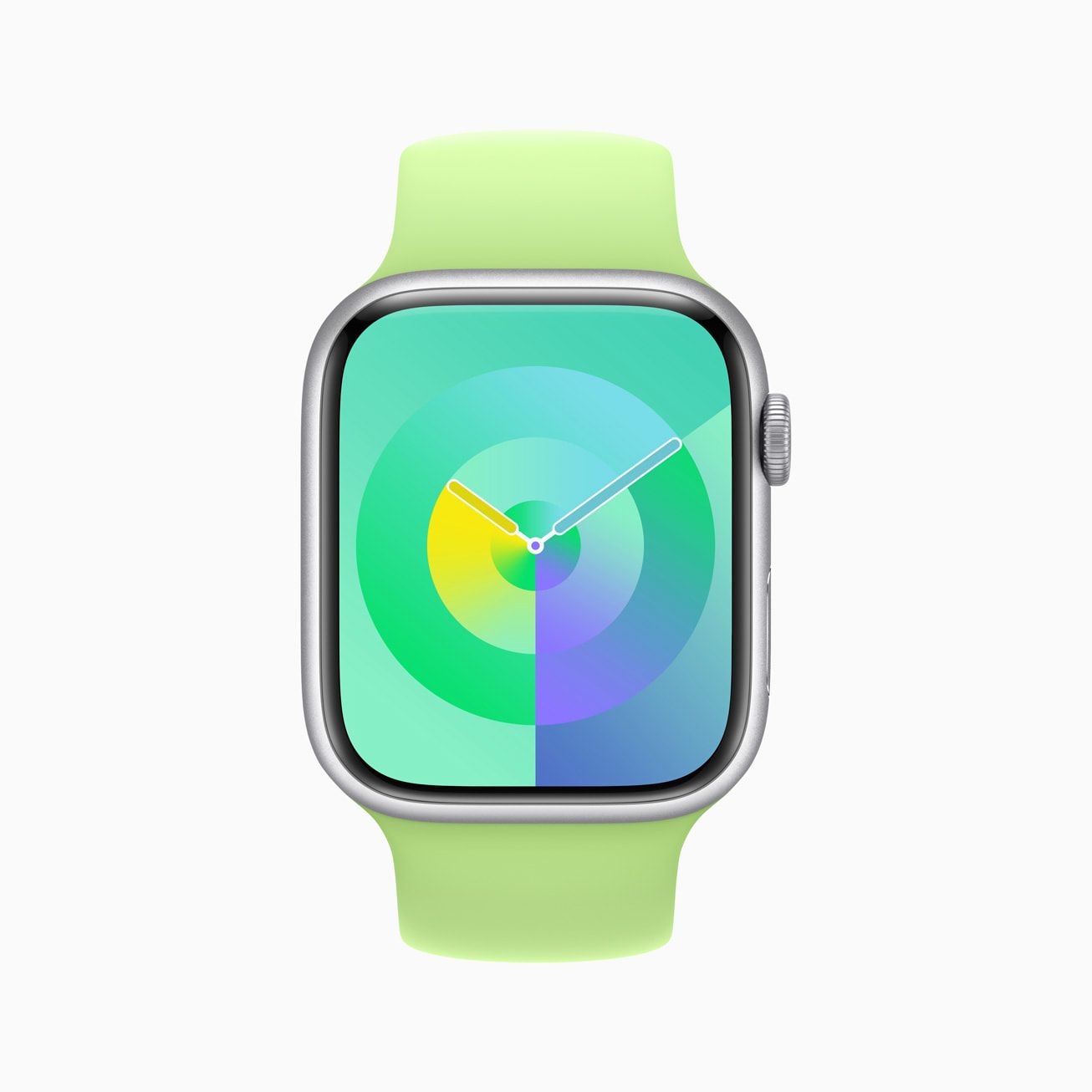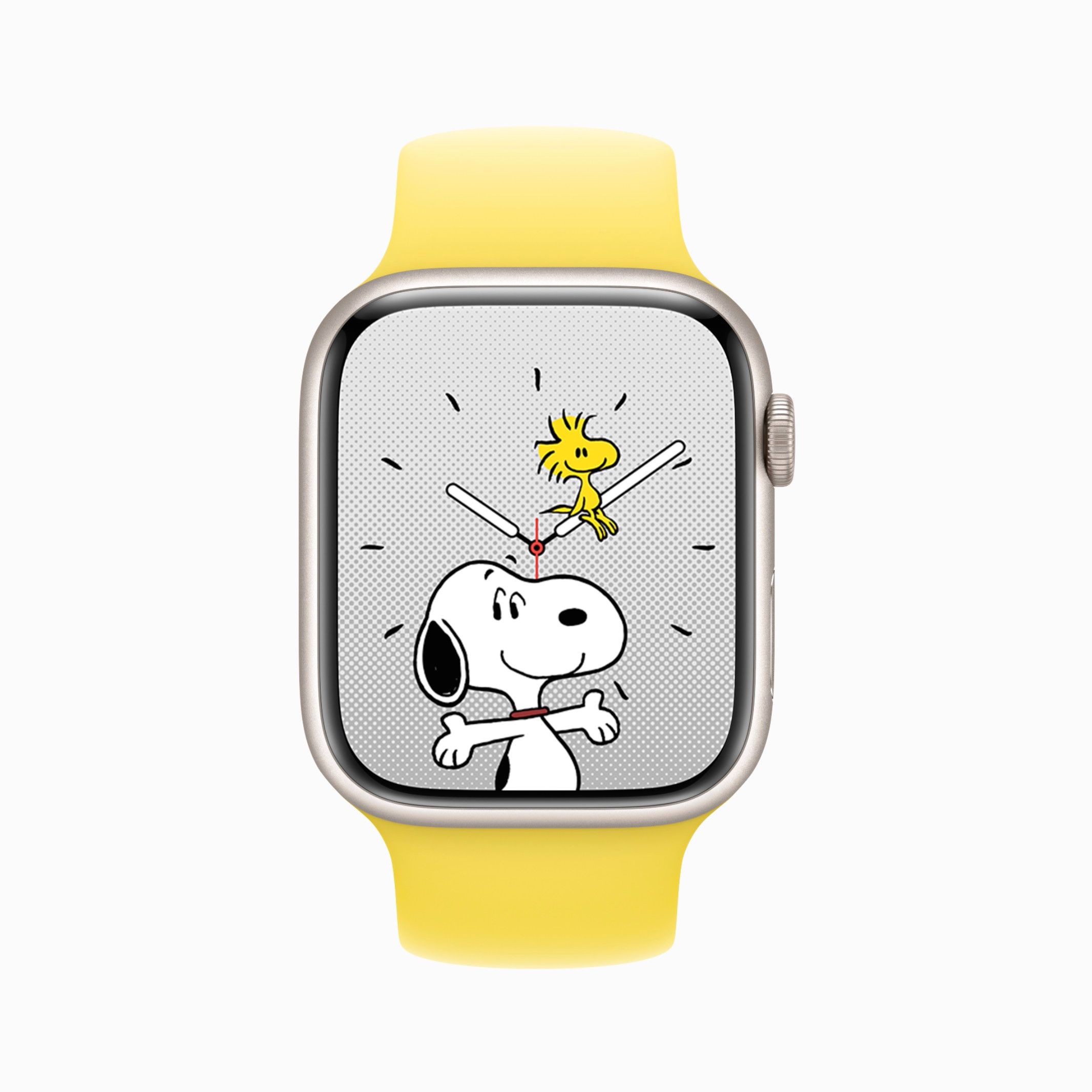 Of course, with every annual watchOS release, we get new watch faces, and this year is no different. This time around, we got two new additions: Palette and Snoopy. The former, as its name suggests, offers different combinations of colors that change based on the hands' position. Meanwhile, the latter includes characters from the fan-favorite cartoon. Though, personally, I've been using neither of the two new faces, since I always rely on ones that display the digital time. My brain simply processes that faster than analog.
Workout Views on iPhone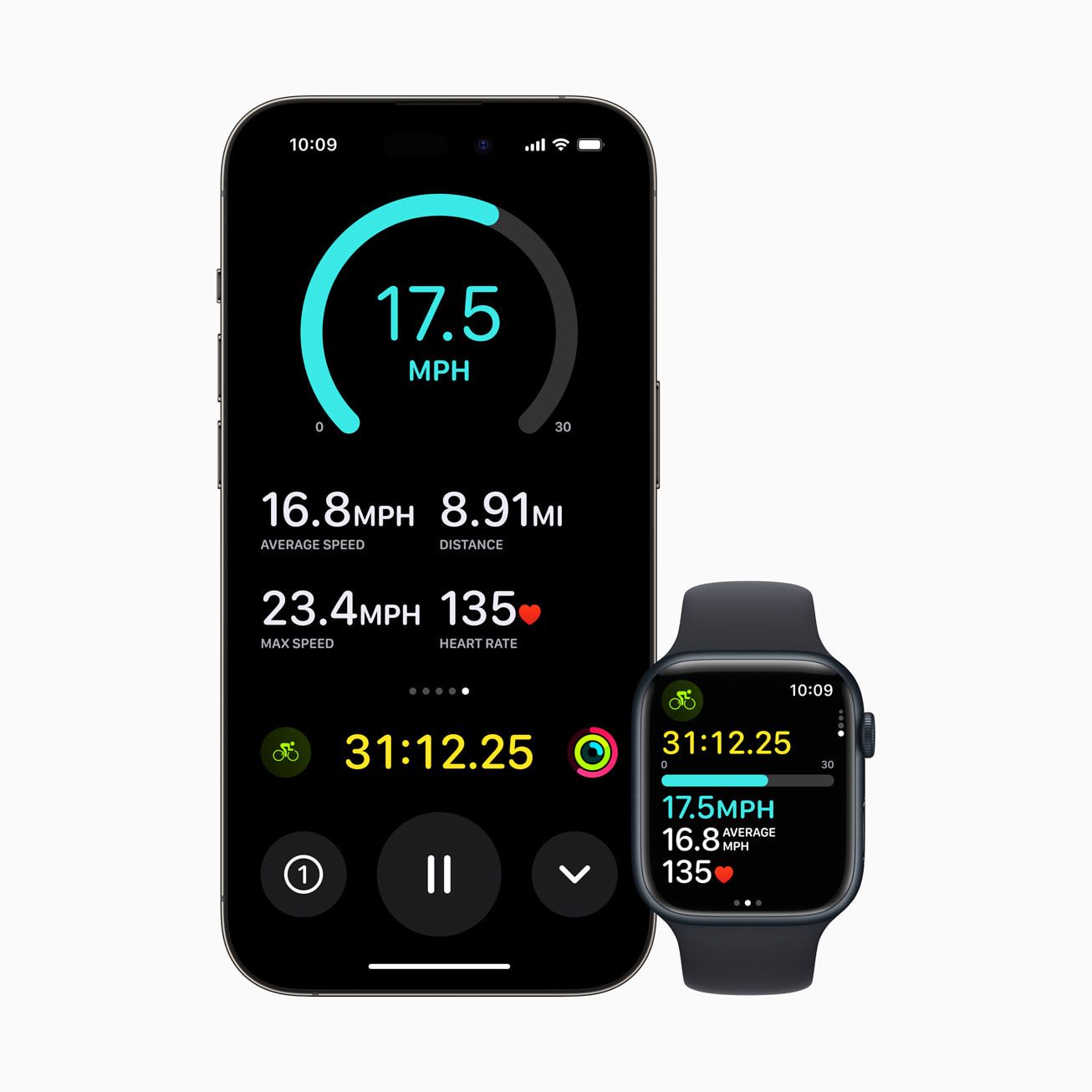 Another welcome addition in watchOS 10 is Workout Views on iPhone. As the feature's name suggests, it mirrors some relevant workout metrics to the iPhone's larger display. So, for example, if you're cycling, you can fix your iPhone to the bike and view the information in real-time, instead of having to take your hand off the handlebars to view the details on your watch.
This is another watchOS 10 change that hasn't impacted me since I rely on Fitness+ workouts at home. As a result, the relevant metrics are always displayed on my Apple TV's screen. While I do jog and ride bikes outdoors often, I do not record these workout types. That's because these exercises are hobbies of mine, and I don't want to care about the time, distance, heart rate, or any other metrics while enjoying them.
Tidbits
Apart from the major additions we've mentioned, watchOS 10 also includes some smaller features and changes.
Waypoints now automatically records the Last Cellular Connection Waypoint and Last Emergency Call Waypoint.
Apple Watches can now connect to more Bluetooth-enabled health accessories.
Apple Maps can now display a topographical map in the U.S.
The Mindfulness app now supports mood logging.
Apple Watches can use their ambient light sensor to track the amount of time spent in daylight.
NameDrop, a contact-sharing feature available on iOS 17, is also supported on the Apple Watch.
Group FaceTime audio is now compatible with the Apple Watch.
Final thoughts on the watchOS 10 experience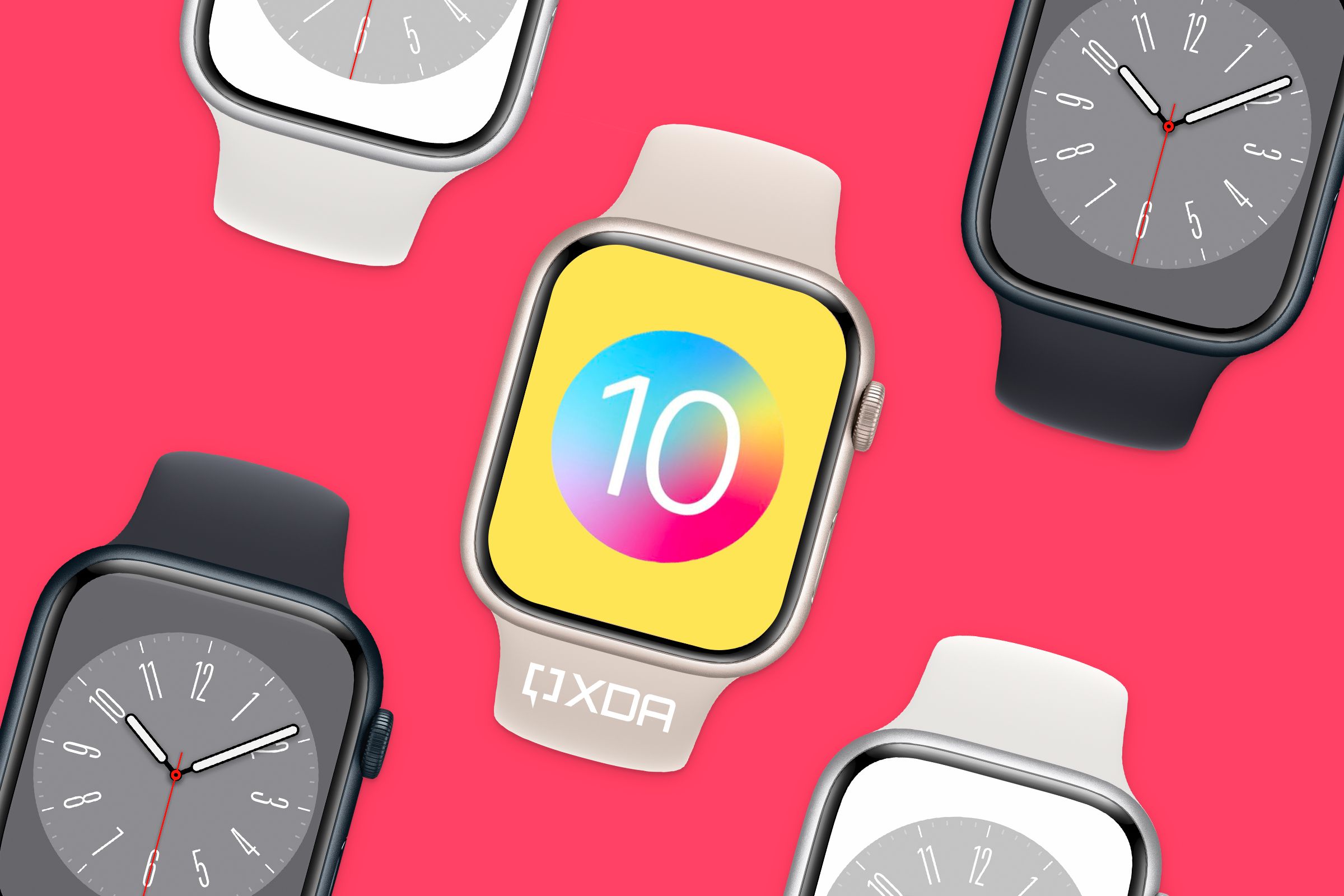 After using watchOS 10 on my daily driver for a bit over three months, I can confidently say that this update truly reveals the Apple Watch's true potential. While the update focuses on cosmetics, the new, saturated graphics emit an independent vibe. This excellent wearable no longer feels like a weak extension of the iPhone. It now has its own colorful interfaces and unique app designs that make it more fun to use and give it an individualistic identity. It also makes it more practical to use, as the Smart Stack houses some of the most significant information without cluttering the main view of the watch face. The Apple Watch now has the best of both worlds: the looks and functionality.
watchOS 10 release date and compatibility
watchOS 10 will likely launch to the public on Sept. 18 at 1:00 p.m. ET. To receive this update, you would need to have one of the Apple Watch models listed below.
Apple Watch Series 4
Apple Watch Series 5
Apple Watch SE
Apple Watch Series 6
Apple Watch Series 7
Apple Watch SE 2
Apple Watch Series 8
Apple Watch Ultra
Expectedly, the upcoming Apple Watch Series 9 and Apple Watch Ultra 2 will also support this release.
Beyond watchOS 10.0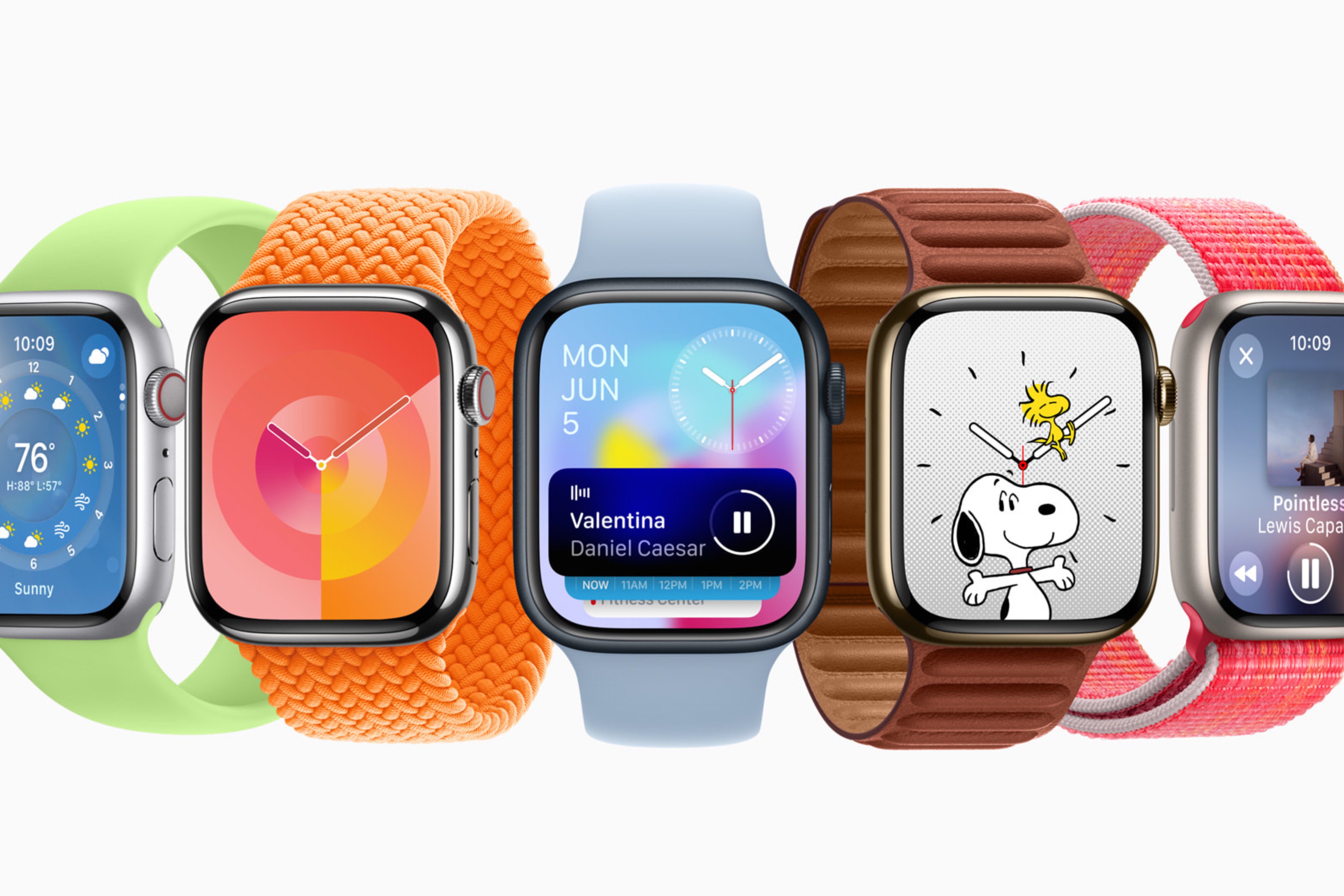 Source: Apple
watchOS 10.0 pretty much introduces all of the features Apple previewed during WWDC23. So we aren't really as thrilled about minor 10.x updates, as we doubt they'll bring any notable introductions to the table — unless Apple is hiding a few tricks up its sleeve. What we think the next big update for the Apple Watch is would be complete autonomy. Cellular Apple Watches already support pairing through a family member's iPhone and then work independently. So Apple could theoretically implement an iPhone-less setup process, as the wearable already has its own App Store, third-party apps, Settings, support for calls, messages, and music playback, and more. With watchOS 10, the Apple Watch finally got a proper user interface that validates it as a standalone device. Untethering it from the great iPhone should be next.